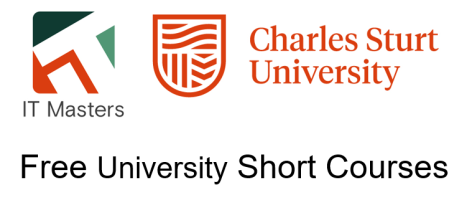 Log in to Free Short Course System
Is this your first time here?
Welcome to our Free Short Course System.
In the meantime welcome to the new ITMasters Short Course system - there are some improvements and there will be new courses appearing through 2024 and beyond.
Charles Sturt University and IT Masters have put together a series of free university short courses.
If you signed up for a short course and were sent a username and password, please use that to login on the left of this page.
However, if you are either
- Not registered in this system, or
- Not registered for the course you'd like to sit,
Please click here to sign up. It's free!